AT&T and BellSouth are lobbying Congress to create a two-tier Internet where their own services would be transmitted faster than their competitors. The battle is largely over video transmission, which requires prioritized delivery for the larger bundles of bits needed for smooth display. Google, Yahoo, and others major sites are fighting the legislation that Congress is considering. In other broadband news some hotels are blocking VoIP, 1 in 10 Xmas cards are sent over the Internet, and broadband penetration in the US rose to 64.89% in November 2005.
Some Broadband Hotels Blocking VoIP
Broadband-enabled hotels will more than triple by 2009, found In-Stat in an October 2005 report. A previous In-Stat survey found that 64% of all guests have used broadband, while business travelers used hotel broadband service on average nearly 80% of the nights they spent in hotels. Nearly 50% of users were either extremely or very satisfied with the service, while 47% were somewhat satisfied. It appears that the early days of guest-room broadband snafus are behind us. All is not well in high-speed hotel land, however. On a trip to London in August, Jeff Pulver was blocked from making an Internet phone call from the broadband connection in his hotel room.
"For £14 ($A32), I could have watched pay per view. Instead I was watching Law and Order," said Pulver. – "Broadband Battles," The Age Dec. 16, 2005
Despite these speed bumps, there appear to be opportunities for continued broadband growth in hotel chains. Nearly two-thirds of those surveyed said they would use broadband more in the future, citing the wider availability of broadband. Every hotel chain from Motel 6 to Fairmont Resorts is exploring making broadband available for all guests, regardless of their budget. Perhaps we'll hear a new tag line like, "We'll leave the broadband on for you."
Home Connectivity in the US
US broadband penetration grew to 64.89% in November. Narrowband users (56Kbps or less) now comprise 35.11% of active Internet users, down 1.13 percentage points from 36.24% in October 2005 (see Figure 1).
Web Connection Speed Trends – Home Users (US)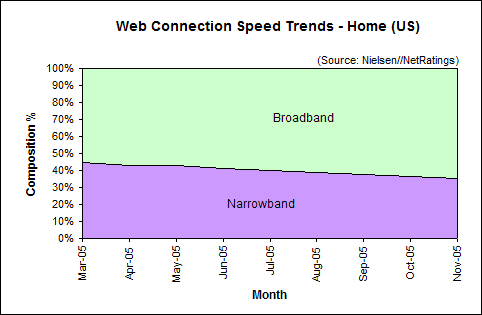 Figure 1: Web Connection Speed Trends – Home Users (US)
Source: Nielsen//NetRatings
Broadband Growth Trends in the US
In November 2005, broadband penetration in US homes rose 1.13 percentage points to 64.89%, up from 63.76% in October. This increase of 1.13 points is below the average increase in broadband of 1.2 points per month over the last seven months. At the current growth rate of over 1.1 percentage points per month, broadband penetration among active Internet users US homes should break 70% by early March of 2006 (see Figure 2).
Broadband Adoption Growth Trend – Home Users (US)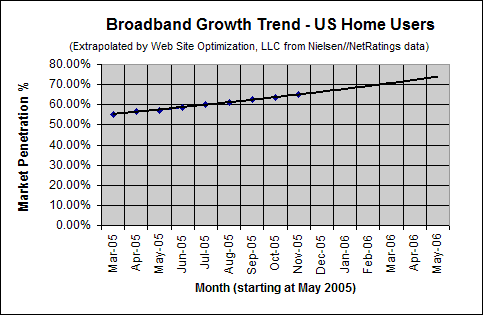 Figure 2: Broadband Adoption Growth Trend – Home Users (US)
Extrapolated from Nielsen//NetRatings data
Work Connectivity
Most workers in the US enjoy high-speed connections to the Internet. Most use a high-speed line such as a T1 connection, and share bandwidth between computers connected to an Ethernet network. The speed of each connection decreases as more employees hook up to the LAN. As of November of 2005, of those connected to the Internet, 87.35% of US users at work enjoy a high-speed connection, up 0.94 percentage points from the 86.41% share in October. At work, 12.65% connect at 56Kbps or less (see Figure 3).
Web Connection Speed Trends – Work Users (US)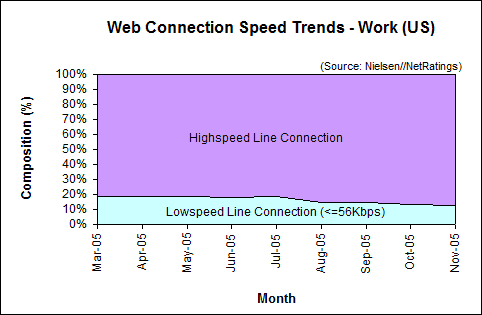 Figure 3: Web Connection Speed Trends – Work Users (US)
Source: Nielsen//NetRatings
Further Reading
Broadband-enabled hotels will more than triple by 2009 says In-Stat. Jeff Pulver found his VoIP calls blocked by the London hotel where he was staying. The Age, Dec. 16, 2005
"Worldwide, the ranks of broadband-enabled hotels will grow from 14,300 properties in 2004 to nearly 54,000 properties in 2009, reports In-Stat." In-Stat, "Battling for Broadband," Oct. 12, 2005.
Provides the US broadband data (percentage of active Internet users) for the Bandwidth Report.
According to a new study by UK broadband provider Wanadoo, more Britons are switching to e-cards to save money this year to spread holiday cheer. Wanadoo estimates that Brits could save £1.5 Billion by opting to send their XMas wishes online. Wanadoo found that the 45 to 49-year-old age group 50% more likely to send e-cards than their 18 to 24-year-old counterparts. Life Style Extra, Dec. 16, 2005
Bell South is offering wireless broadband to residents of New Orleans. TelecomWeb, Dec. 15, 2005
AT&T Inc. and BellSouth Corp. are lobbying Congress for the right to create a two-tier Internet where their packets will have higher priority than others. Major sites like Google, Microsoft, Time Warner, and Yahoo! are fighting the pending legislation. Boston.com, Dec. 13, 2005.
In an effort to bypass expensive long-distance hotel phone calls, Jeff Pulver found that some broadband hotels are blocking VoIP calls. CNN.com, Dec. 7, 2005.
*Note that Nielsen//NetRatings new NetSpeed report differs from the previous Web connection data in two ways. First NetSpeed determines the connection speeds of the Digital Media Universe, which combines Web traffic, Internet applications and proprietary channels. The old Web connection data was based solely on Web traffic. The other difference is that the old Web connection data was based on panelists where the linespeeds are known. Since linespeeds don't change often, if a panelists has an unknown linespeed, their previous month's speed is taken.
The Bandwidth Report is featured monthly on URLwire – news of useful and unique web content since 1994.