The FCC has identified key broadband gaps in US broadband policy. A Harvard study commissioned by the FCC found that open access to broadband lines through local loop "unbundling" is one key factor in fostering widespread adoption of broadband in the US and other countries. Meanwhile in the US broadband penetration among active Internet users grew to 93.27%.
FCC Identifies Broadband Gaps
As part of its mission to present to congress a National Broadband Plan by mid-February 2010, the FCC commissioned a study by Harvard's Berkman Center for Internet and Society. Using data from the OECD and other sources, the study found that open access "unbundling" policies in other countries is one key factor to widespread broadband adoption and lower prices. "While Congress adopted various open access provisions in the almost unanimously-approved Telecommunications Act of 1996, the FCC decided to abandon this mode of regulation for broadband in a series of decisions in 2001 and 2002." Making additional wireless spectrum available is another key factor, as wireless devices proliferate. "It appears that the United States opened the first decade of the 21st centuries in the top quintile in penetration and prices, and has been surpassed by other countries over the course of the decade."
Home Connectivity in the US
US broadband penetration grew to 93.27% among active Internet users in October 2009. Dial-up users connecting at 56Kbps or less now make up 6.73% of active Internet users (see Figure 1).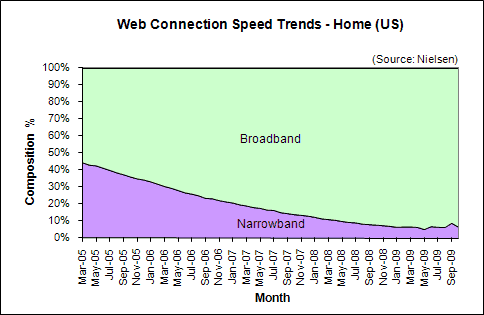 Figure 1: Web Connection Speed Trends – Home Users (US)
Source: Nielsen
Broadband Growth Trends in the US
In October 2009, broadband penetration among active Internet users in US homes grew to 93.27%, up 2.3 percentage points fron 90.97% in September (see Figure 2). Note that in August broadband penetration was 93.52% among active Internet users.
Work Connectivity
As of Ocrober 2009, 97.49% of US workers connected to the Internet with broadband, up 0.92 percentage points from 96.57% in September 2009. Note that the October work penetration rate of 97.49% is down from the 98.65% peak in August 2009. Some 2.51% still connect at 56Kbps or less from work (see Figure 3).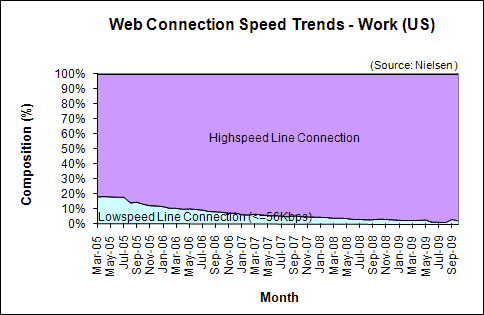 Figure 3: Web Connection Speed Trends – Work Users (US)
Source: Nielsen
Further Reading
A task force developing draft proposals for the FCC's National Broadband plan due on February 17, 2010 has identified critical gaps in US policy towards universal broadband availability. Those gaps include the Federal Universal Service Fund lack of support for broadband deployment adoption despite its $7 billion budget, a consumer information gap with a lack of data about broadband speeds and prices, a looming spectrum gap for wireless devices, and a deployment gap. FCC, Nov. 18, 2009.

Next Generation Connectivity: A review of broadband Internet transitions and policy from around the world

Tasked by the FCC to study broadband adoption policies around the world, the Berkman Center released this draft report in October. Based primarily on OECD data the study found that unbundling "open access" policies are key to increasing competition, lowering prices, and spreading broadband quickly among the countries surveyed. Yochai Benkler, The Berkman Center for Internet & Society at Harvard University, October 2009 (draft).
Provided the US broadband penetration data for active Internet users for the Bandwidth Report.