By the end of 2011, there were over 1.2 billion active users of mobile broadband devices, according to a recent survey. 90% of the world's population had access to 2G broadband, while 45% of the world had 3G coverage, according to the ITU. Europe leads the world in broadband penetration with fixed and mobile broadband penetration reaching 26% and 54% respectively. The Netherlands, Switzerland, and Denmark lead all countries surveyed in fixed broadband penetration.
Europe Leads World in Broadband Penetration
European countries lead the world in both fixed and wireless broadband penetration, with 26% and 54% penetration respectively. The Netherlands leads all countries surved with 38.1% fixed broadband subscribers per 100 inhabitants. Switzerland came in second in 2011 with 37.9% pentration, followed by Denmark at 37.7%, Korea at 35.7%, and Norway at 35.3% penetration of fixed broadband. The UK came in 11th at 31.6% penetration, Canada 14th at 29.8%, and the US came in 16th at 27.6% penetration.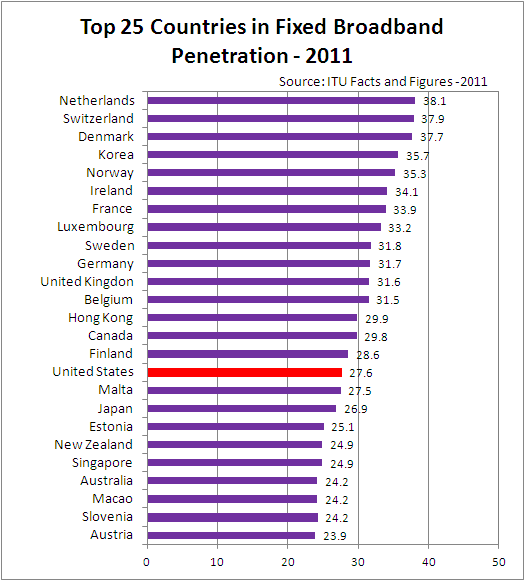 Figure 1: Top 25 Fixed Broadand Subscribers per 100 Inhabitants by Country
Source: ITU 2011 Facts and Figures Report
Furgther Reading
This 2011 report summarizes a wide range of statistics about the world's growth in Internet, mobile, and fixed broadband use.