Broadband subscribers in the UK experience an average download speed of 3.6Mbps, according to a recent survey by Ofcom (Office of Communications 2009). Among subscribers to "up to 8Mbps" broadband, UK subscribers experienced an average actual download speed of 3.6Mbps, or 45% of the headline speed. Google has just the answer to disgruntled broadband subscribers, launching a new M-Lab service to measure user connections. Meanwhile in the US, broadband penetration increased to 92.8% among active Internet users.
UK Broadband Subscribers Experience 45% of Advertised Speed
The initial Ofcom survey results revealed that subscribers to the most popular broadband package in the UK (up to 8Mbps service) experience only 45% of the advertised speed. Despite the slower actual download speeds, 83% of consumers say that they are satisfied with their broadband service. Over 25% of consumers claim that the speeds they receive are not what they expected when they signed up to their broadband service.
While 93% of subscribers claim that they are satisfied with their web browing experience over their broadband connection, satisfaction scores are significantly lower for other types of Internet use. About 77% of audio listeners are satisfied and 60% of those who watch or download full feature films are satisfied. Such long video files require higher broadband speeds than 3.6Mbps to avoid jitter and other video degradation.
Over 78 percent of broadband subscribers in the UK use DSL (78.6%), while the US relies on cable for the majority of their broadband lines (55.7%). Both DSL and Cable offer lower maximum throughput speed than fiber lines. Countries with a high proportion of fiber lines, such as Japan (45%), Korea (39%), and China (23.1%) enjoy higher average broadband speeds. Japan leads all countries surveyed with broadband speeds ranging from 63 Mbps to 93.7Mbps, some 17.5 to 26 times the UK rate.
Google Exposes Bandwidth Throttling
In related news, Google's Vint Cerf has launched an ambitious project to help keep broadband providers honest. Google's MeasurementLab.net aims to collect information about user connections and provide data to users. "Measurement Lab (M-Lab) is an open platform for researchers to deploy Internet measurement tools. By enhancing Internet transparency, we aim to help sustain a healthy, innovative Internet."
Home Connectivity in the US
US broadband penetration grew to 92.83% in December 2008. Dial-up users connecting at 56Kbps or less now make up 7.17% of active Internet users,
down 0.41 percentage points from 7.58% in November 2008 (see Figure 1).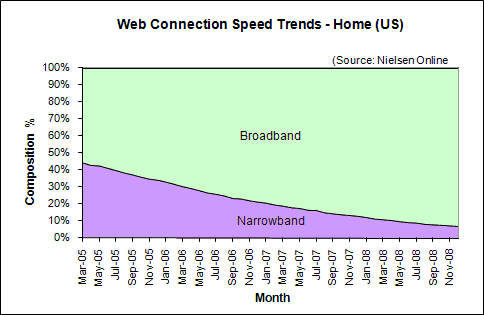 Figure 1: Web Connection Speed Trends – Home Users (US)
Source: Nielsen Online
Broadband Growth Trends in the US
In December 2008, broadband penetration among active Internet users in US homes grew by 0.41 percentage points to 92.83%, up from 92.42% in November. This increase of 0.41 points is equal to the average increase in broadband of 0.41 points per month over the last six months (see Figure 2). Broadband growth continues to slow down as penetration reaches saturation, at least among active Internet users.
Work Connectivity
As of November 2008, 96.8% of US workers connected to the Internet with broadband, up 0.26 percentage points from the 96.54% share in November. At work, 3.2% connect at 56Kbps or less (see Figure 3).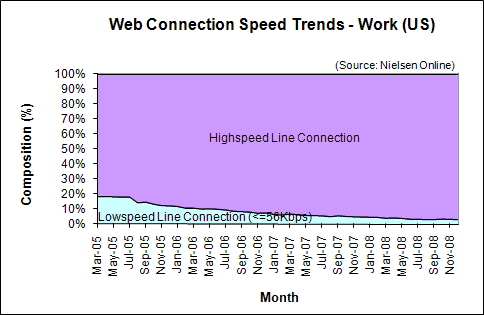 Figure 3: Web Connection Speed Trends – Work Users (US)
Source: Nielsen Online
Further Reading
Google's Vint Cerf unveiled an ambitious project called Measurement Lab, which aims to collect information about connection speeds around the world to develop a comprehensive picture of how, exactly, the Internet is working. Enterprise Networking Planet, Jan. 29, 2009.
Google has launched a new website MeasurementLab.net in cooperation with a pair of nonprofit organizations. It analyzes your network connection, and to let users expose interference from oppressive ISPs that throttle or limit high bandwidth consumers. Fast Company, Jan. 29, 2009.
Provided the US broadband penetration data for active Internet users for the Bandwidth Report.
Consumer experience of broadband performance intial findings. Ofcom's initial findings from October 23 to November 22, 2008 survey data. Ofcom, Jan. 8, 2009.