Speed Up Your Netbook: Toshiba NB205 & Toshiba NB525
Summary: Slow boot times got you down? Learn how to speed up your netbook or low-powered laptop with more memory, a solid state drive, and software on a Toshiba NB525 netbook.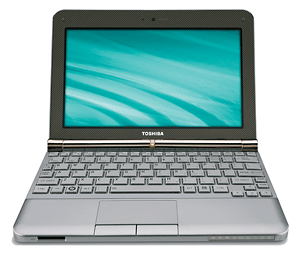 Figure 1: Toshiba NB205-N210BN-G
Netbooks are small, low-cost laptop computers first launched in 2007. Typically powered by low voltage CPUs (like Intel's Atom or AMD's Fusion series) netbooks omit certain features of full-featured laptops like optical drives to keep cost and weight down. Netbook screen sizes typically range from 10.1″ to 12″ diagonal in later models. Netbooks are being replaced by thinner ultrabooks and tablets now, but are still quite handy as a second laptop for traveling. One problem with netbooks is that they can be slow to run applications and boot. This article shows how to upgrade your netbook to boot and perform faster.
Old Reliable: The Toshiba NB205 Netbook
The author selected Toshiba netbooks as they were more ergonomic than the others with their round-edged palm rests and larger trackpads. The Toshiba NB205-N310BN-G fit the bill for travel, including an internal wireless 3G modem (see Figure 1).
The little Toshiba is on its second keyboard and screen and still runs great but can be slow on more CPU intensive tasks and takes over 90 seconds to boot (see Figure 2, BootRacer results).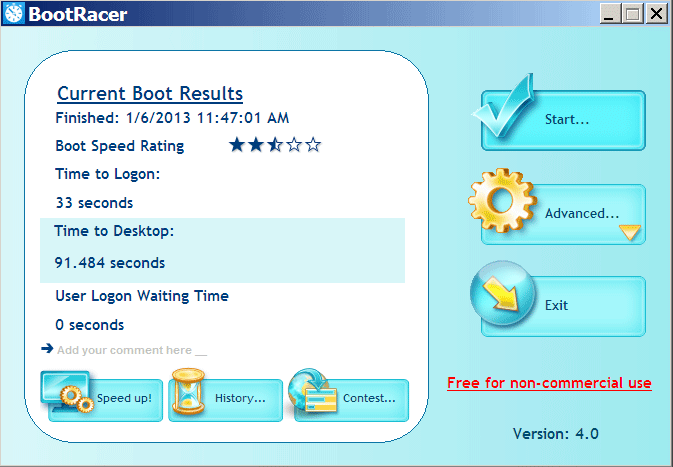 Figure 2: Typical Boot Time for Toshiba NB205-N210BN-G
Evolution of the Toshiba Netbook Line
Like the other netbook manufacturers (Dell, Asus, Acer, Sony, etc.) Toshiba continued to improved their netbooks with faster performance and more features. Over the years they've released many iterations, with the most significant ones shown in Figure 3, along with their respective Windows Experience Index (WEI) scores.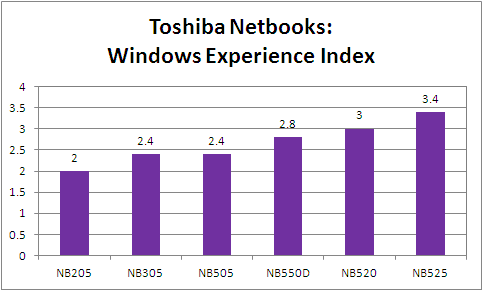 Figure 3: Windows Experience Index of Toshiba Netbooks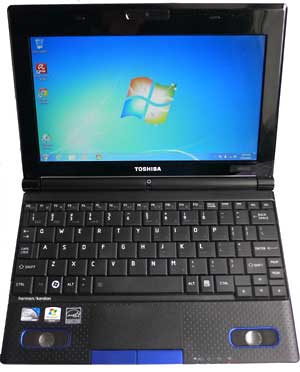 Figure 4: The Toshiba NB525-01S US Keyboard
The Windows Experience Index
The Windows Experience Index is a crude measure of how fast your Windows computer will perform. A composite of five subscores, the WEI uses the lowest score as the index, many times it is the graphics subscore. You can use the WEI to match your computer's power with your operating system for smooth operation. The WEI of the Toshiba NB205 is 2 out of 7 (see Figure 3). The highest WEI in the Toshiba netbook lineup was a 3.4 from the NB525-01S (Canadian version, see Figures 4 & 5) with a dual core Intel Atom N2800 CPU running at 1.83GHz. The NB550D looked promising with its AMD Fusion CPU, but had a lower WEI and reportedly ran hotter.

Figure 5: Windows Experience Index of Toshiba NB525 with 1GB RAM
What to Upgrade?
To speed up your computer you can try upgrading your RAM, hard drive, operating system, or optimize your system settings. Or you can upgrade to a new laptop altogether. After upgrading the NB205 from 1GB to 2GB of RAM, the performance improved but the boot times were still painfully slow (see Figure 2). A solid state drive was the next logical option, but after reviewing the specifications and WEI for the latest netbook models, an upgrade to a newer model made more sense, and cost about the same as a new SSD. The Toshiba NB525 got the nod with its higher WEI and Harmon Kardon speakers (see Figure 4).
By upgrading from a NB205 to a NB525 the WEI improved from 2 to 3.4. Desktop boot times improved by 58.4% (from 91.5S to 38.1S, see Figure 6). But let's not stop there, let's trick out our new NB525 to see how fast we can make it boot.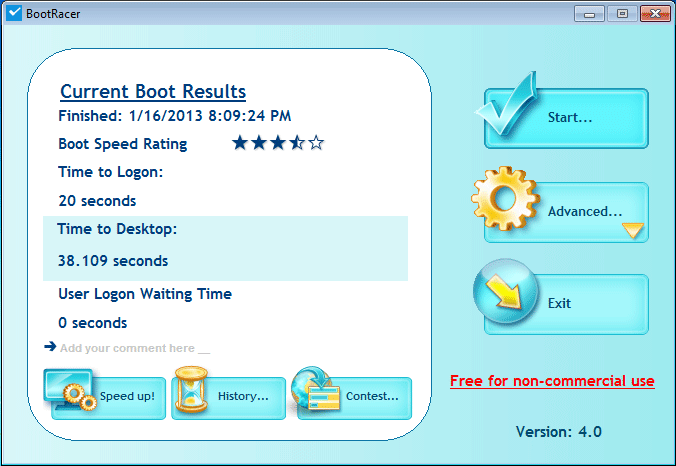 Figure 6: Boot Time of Toshiba NB525 1GB RAM Windows 7 Starter
Max Out Your RAM
The specifications revealed that the Toshiba NB525 supported a maximum of 2GB of RAM in 1 memory slot. Online forums revealed however that the little netbook could handle 4GB of RAM. Despite a call to Toshiba support that confirmed the 2GB limit, we upgraded from 1 to 4GB of RAM. The added RAM had little effect on boot time using Windows 7 Starter. The time to login went from 20 seconds for a 1GB Tosbhiba NB525 to 18 seconds with 4GB installed. The total boot time was about the same at 38 seconds. Windows 7 starter supports only 2GB of RAM so this is no surprise (see Figure 7). Note that 32-bit operating systems (there are only 32 bit drivers available for these netbooks) support only up to 4GB of RAM, and show about 3.5GB of RAM available.

Figure 7: System Info for Toshiba NB525 4GB running Windows 7 Starter
Upgrade Your Operating System
To take advantage of the added memory, we upgraded the NB525 to Windows 7 Professional. Unlike Windows 7 Starter, Windows 7 Pro (and Home Premium and Ultimate) supports 4GB of RAM. Despite what Toshiba reported, upgrading to Windows 7 Pro improved performance, recognizing the 4GB of RAM (see Figure 8). Toshiba support must have meant the RAM limit was when using Windows 7 Starter.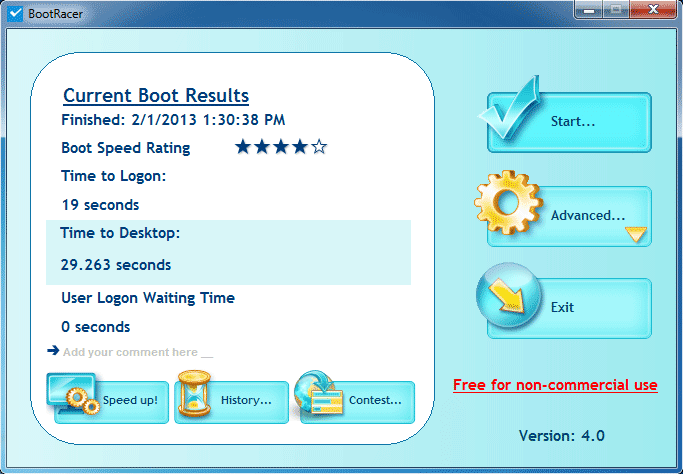 Figure 8: Boot Time for Toshiba NB525 4GB running Windows 7 Pro
Solid State Your Hard Drive
Upgrading your conventional hard drive to a solid state drive can significantly improve performance. We installed an Intel 335 SSD in our Toshiba NB525 (see Figure 9).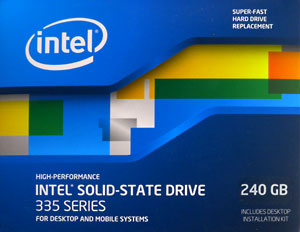 Figure 9: Intel 335 240GB SSD
Boot time improved by 8 seconds (time to logon) with the SSD installed (see Figure 10). Application load time was significantly improved as well.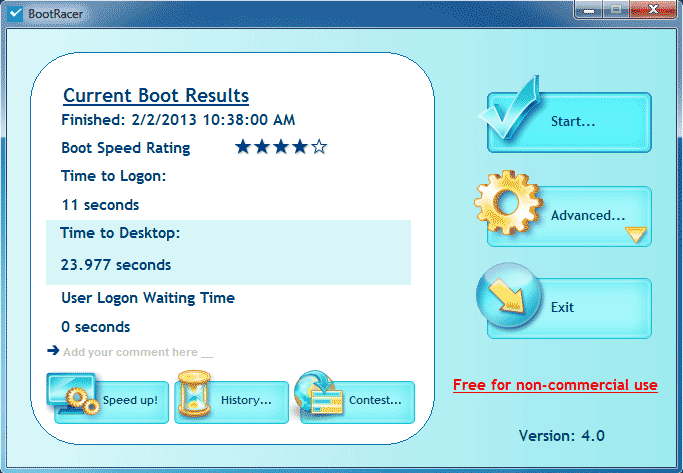 Figure 10: Toshiba NB525 4GB SSD Boot Time
Final Results
Further tweaking got the boot time even lower (see Figure 11).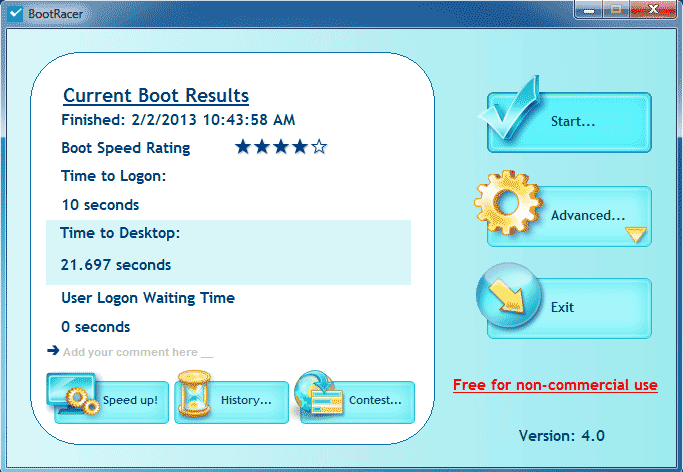 Figure 11: Toshiba NB525 4GB SSD Boot Time Tweaked
With the SSD the Windows Experience Index base score stayed the same, but the drive score jumped from 5.9 to 7.7 (see Figure 12).

Figure 12: Toshiba NB525 4GB SSD WEI
Conclusion
After upgrading from a NB205 to a NB525 our boot time improved by 58.4% (from 91.5S to 38.1S, see Figure 13). Upgrading to 4GB of RAM (from 1GB) and upgrading to Windows Pro to take advantage of the increased memory, improved desktop boot time by 23.3% (from 38.1 to 29.2 seconds). Upgrading to a solid state hard drive improved desktop boot time by 25.6% and logon boot time by 50% over the 1G NB525. Overall by upgrading to a newer netbook model, adding 4G of RAM, Windows 7 Pro, and a faster SSD we improved our netbook boot time by 76.3% (from 91.5 seconds to 21.7 seconds) and our logon boot time by 69.7% (33S to 10S).
One other advantage of upgrading our netbook to the latest model is that it runs much cooler (and sounds great too).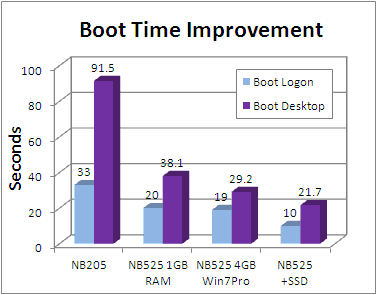 Figure 13: Toshiba Netbook Boot Time Improvement
Additional Tweaks
There are of course other tweaks that could be done, including software tweaks (skip bios on boot, number of processors, fast boot from the media slot, etc.), overclocking, and a faster SSD but we suspect these would have little effect on boot time beyond the gains we achieved here. Windows 8 reportedly boots more than twice as fast as Windows 7, but we don't like the paned interface (perhaps someone will come up with a Windows 7 theme for Windows 8). The screen could be replaced with a higher resolution version from a Dell Mini 10 or Sony HD (1366×768 pixels). You could try adding a 3G (or 4G?) mini-PCI card in the empty slot on the bottom of the netbook to get built-in broadband like the old Toshiba NB205-210BN-G has. The author did find that 3G WWAN drivers are available.
Further Reading
Intel's 335 series uses 20nm NAND flash memory. Intel's SSDs are reportedly more reliable with lower failure rates than other brands.
We test a new server with solid-state drives and faster processors. Upgrading our dedicated server improved performance by 35% to 50%. From Speed Tweak.
The Toshiba NB525 (Canadian version) is dubbed the mobile sound machine, with its palm-rest mounted Harmon Kardon speakers. Higher end models include a bumped up CPU (N2800) running at a faster clock speed (1.83GHz) versus the base models of 1.66GHz. Some models also include an HDMI port for playing back higher definition videos on larger screens.
By website optimization on 24 Mar 2013 PM