New in Acrobat 8 Professional is the ability to combine multiple files into one consolidated PDF or a PDF "package." The new "Combine Files" menu allows you to merge multiple files in different formats into one merged PDF file, where converted documents magically appear in one PDF as sequential pages (see Figure 18). You can also use Combine Files to convert multiple files of various types into a PDF package: a set of PDF components where each file appears separately and has its own pagination, security settings, forms, default views, and digital signatures.

Figure 18: Combine Files Menu
Merging PDF Files
To merge multiple files in different formats into one PDF choose Combine Files -> Merge Files into Single PDF option. Choose the files you want to convert and merge (see Figure 19). In this example I chose my book chapter on Flow, a VIA Rail brochure on the Canadian, and an Excel spreadsheet.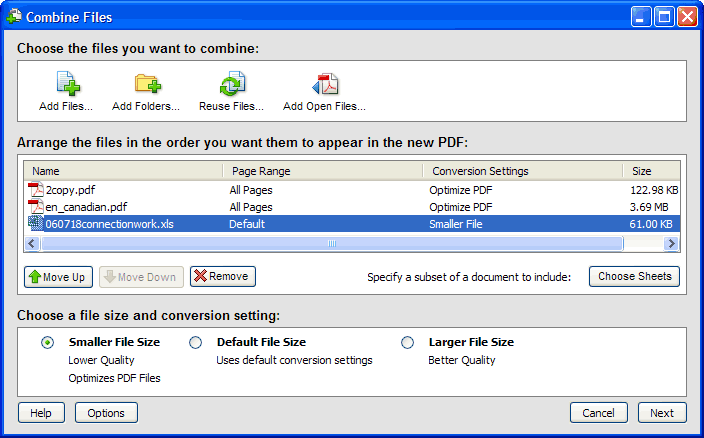 Figure 19: Combine Files Dialog
Merge or Package your PDF?
The next pane brings up a nearly identical screen with either the merge or package option selected based on your initial menu choice (see Figure 20). Adobe is giving you the chance here to change your mind.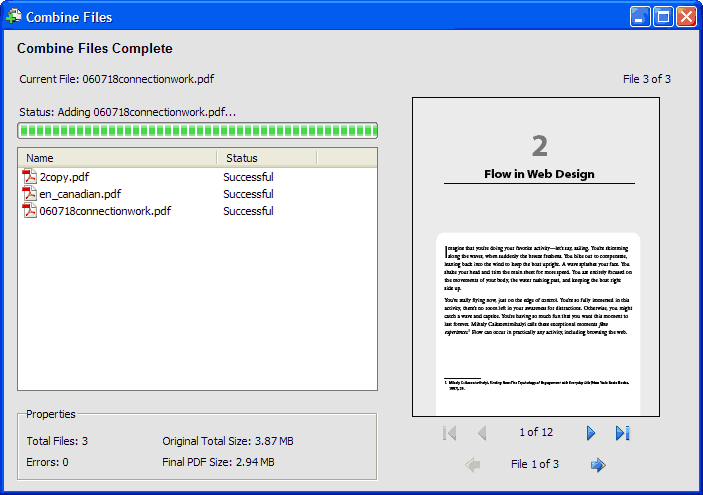 Figure 20: Merging Files Dialog
Presto! Your files are Combined
Click on create, and the next screen shows you a progress bar, and the final file size of your merged PDF (see Figure 21). The combined file is smaller than the three separate files.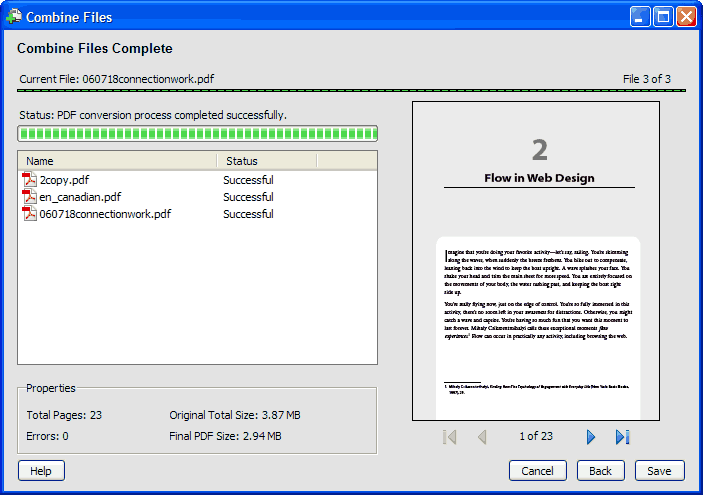 Figure 21: Merging Files Dialog
While this technique is a useful way to combine multiple files of different formats you've got to plan ahead. Combining 8 1/2 by 11″ documents with a wide screen brochure worked, but some information was cut off (see Figure 22). The Excel spreadsheet graphs didn't fit exactly as I'd hoped and were clipped. Some advanced planning to reposition objects to fit within the screen would fix the problem.
Figure 22: Combined Files Formats
Packaging Files into a PDF
You can help avoid cross-document problems like this by packaging up different documents into one "Packaged" PDF. The procedure is nearly the same, with the addition of an optional cover sheet. Packaged documents are a convenient way to send different types of documents all in one PDF, but presumably you'll need Acrobat 8 to see them in all their glory (see Figures 23 & 24).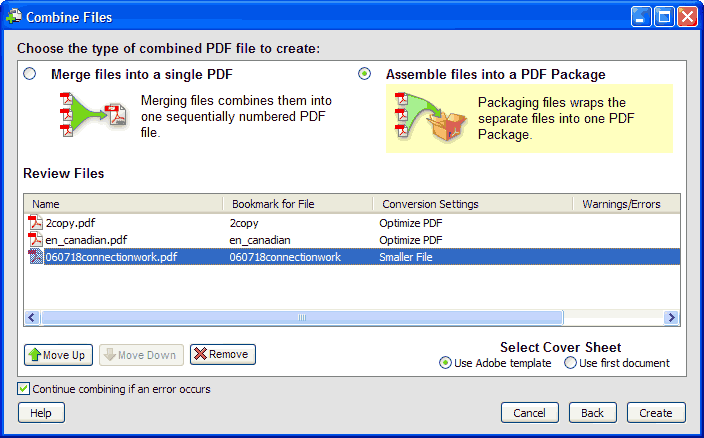 Figure 23: Combining Files into a Package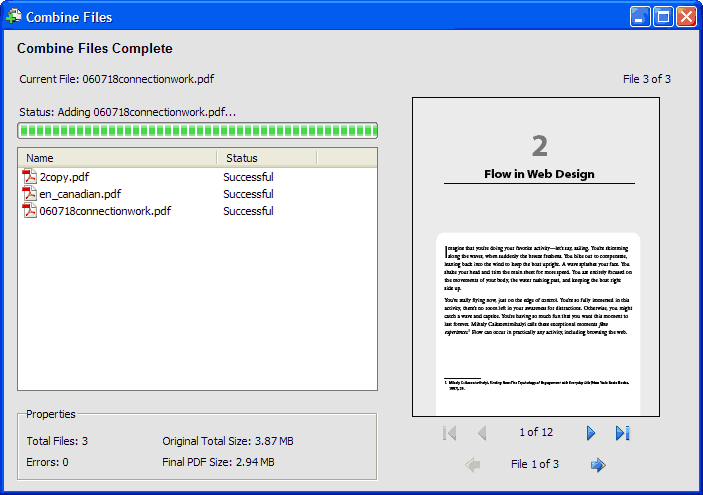 Figure 24: Combined Files into a Package