PDF Enhancer 3.1
While Acrobat does a good job of optimizing PDFs, there are a number of third-party tools available that can shrink, enhance, and combine your PDFs beyond what is available in Acrobat. PDF Enhancer 3.1 from Apago optimizes PDFs at a lower level than Acrobat, squeezing more out of existing PDFs without affecting accessibility. Table 4 shows the PDF Enhancer-optimized versions of our test PDFs.
PDF Tool
PDF Version
File Size (K)
Notes
Subset fonts
Refried-unembed
Original PDFs
1.3
123K
93.95K
Subset Fonts/refry-noembed
Acrobat 8 Pro
1.4
119K
93.93K
JBIG2/CCITT Group 4
PDF Enhancer
1.3
118.7K
90.76K
Screen custom to remove all, subset fonts
PDF Enhancer
1.4
116.65K
90.76K
From recommended version above (93.93K), screen custom to remove all, subset fonts
Using a custom "Screen" setting to remove all objects and subset all embedded fonts PDF Enhancer shrunk our refried PDF from 2% to 3.3% smaller than Acrobat 8 Pro. For a straight subset font save-as optimized PDF, PDF Enhancer shrank our Acrobat 8 file by 2% more (116.65K versus 119K, see Table 4). PDF Enhancer also reduced our refried-subsetted test file 3.3% beyond Acrobat 8 Pro's best efforts with no change in appearance or functionality. I got the most savings by first optimizing in Acrobat 8 Pro, then optimizing the optimized Acrobat 8 file in PDF Enhancer (see Figure 25).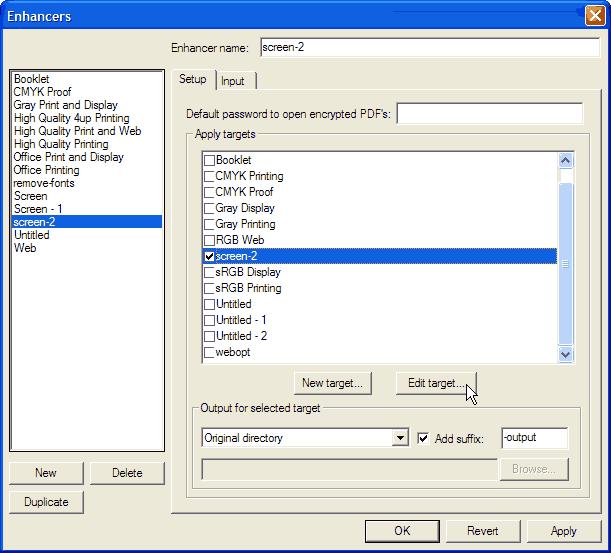 Figure 25: PDF Enhancer 3.1 – Enhancer Dialog
You can use the pre-built optimization settings (Screen, Web) or create you own. Use the "Edit Target" tab in PDF Enhancer to customize how your PDF is reduced (see Figure 26, custom settings). Note that convert all fonts to outlines produced a file that was 45% larger than the subsetted file.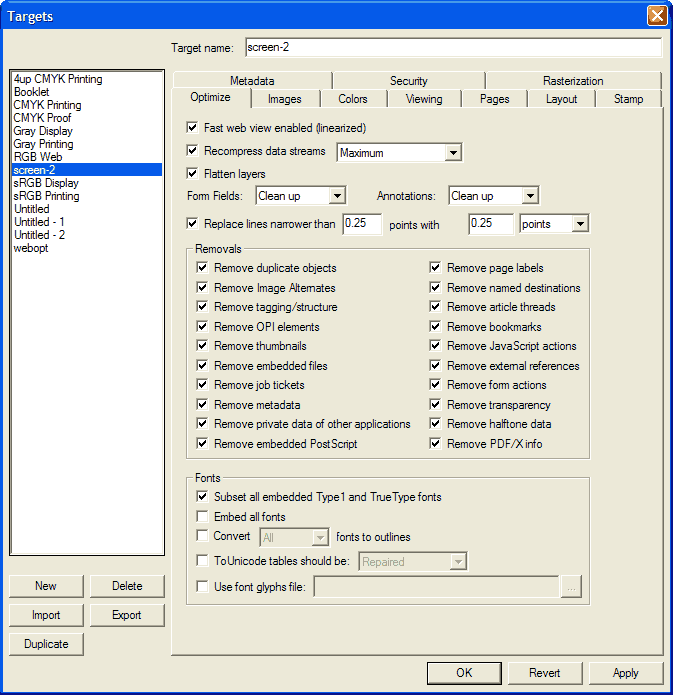 Figure 26: PDF Enhancer 3.1 – Edit Target Enhancer
PDF Enhancer shows a log of what actions it took while optimizing your PDF (see Figure 27).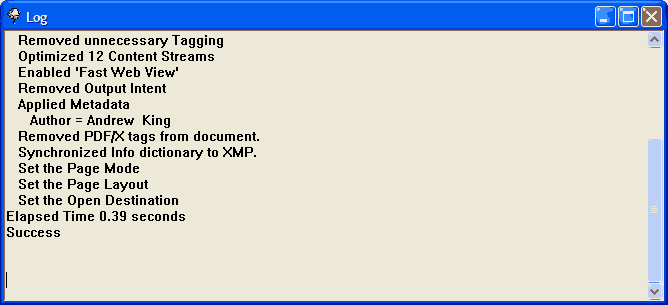 Figure 27: PDF Enhancer 3.1 log – Actions Taken
Audit Space Usage Again
Let's analyze our smallest recommended file to see what has changed (90K PDF Enhancer version). We've eliminated bookmarks entirely, and the size of our fonts has decreased dramatically from 86,987 to 60,997 bytes (see Figure 28). This refried and optimized version looks nearly identical to the original.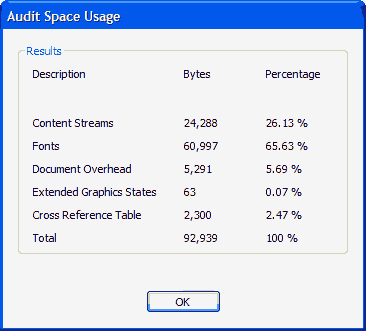 Figure 28: Audit Space Usage after Optimization with PDF Enhancer of Acrobat 8 Pro version 5 (90K)
Just for kicks, let's analyze our smallest file to see what has changed (48.39K version). Figure 29 shows that we've eliminate bookmarks and the cross reference table entirely from our original PDF. The content streams now make up 50% of total file size, with fonts making up 36.3%, and document overhead at 13.3%. The file is now a svelte 49,549 bytes.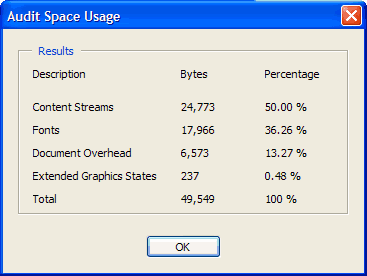 Figure 29: Audit Space Usage after Optimization for Acrobat 6/7 (48.3K)
Funky Fonts
You pay a penalty when outlining and unembedding fonts. If you unembed fonts, and they aren't part of the standard system fonts installed on your user's computer, Acrobat will simulate these fonts with its multiple master fonts. Adobe does a good job approximating the original fonts, but they aren't pixel perfect. A better way to unembed is to refry your PDF to preserve the original look. If you outline fonts, then no fonts are involved and no substitution will occur. You are actually seeing paths that approximate the fonts. Here's what happened to our text from the original file with subsetted fonts (see Figure 30), the PDF Enhancer version of our refried PDF (see Figure 31), and the final file with outlined fonts with embedded fonts removed (see Figure 32).
Figure 30: Screen Shot of Chapter Text Before Optimization (at 200%)
Figure 31: Screen Shot of Chapter Text After Optimization with Acrobat 7 Pro and PDF Enhancer
Figure 32: Screen Shot of Chapter Text After Optimization and Outlines/Noembed (Acrobat 7 Pro)
Note how the letters "F" and "l" in the first word of the outlined version are not the same height and some of the letters are not kerned properly. This is the price you pay for extreme PDF optimization. The PDF Enhanced version looks identical to the original.
Caution: Refried PDFs with Distiller Burns Features
Industry insiders call outputting an existing PDF to PostScript, and reoptimizing it again with Distiller "refrying" a PDF. Like refried beans, sometimes the second time is actually better than the first. However, since Acrobat 5 was introduced, Adobe does not recommend refrying since PostScript does not preserve many of the features that Acrobat has introduced since then. If you don't use interactive features in your PDF, you can try refrying to see if this helps. If you do use interactive features, refrying will scorch the interactivity out of your PDFs.
In our case we did find a difference in file size when refrying our test PDF, in fact we tried re-refrying and it became even smaller. One area where refrying can help is with forms. When you print to a PostScript file the form fields are eliminated (although the data is still there in the background). To preserve the interactive elements of your document open Acrobat and choose Document -> Replace Pages, select the newly Distiller-optimized file with new pages and replace all the pages in the file. Save as and the new file will use the new optimized pages plus the old pages with forms. The new hybrid file will be smaller than a conventionally optimized PDF.
Conclusion
Optimizing PDFs for the Web can save file size, user frustration, and bandwidth costs. Since many PDFs on the Web are designed for high-quality print output, you can shrink PDFs just by choosing the right output settings (eBook, Web, or Screen in the case of Acrobat 7). You can achieve additional savings by using Acrobat 8 Professional and tools like PDF Enhancer to subset fonts, strip unnecessary features, rework your PDF internals, refry non-interactive PDFs, and in some cases outline fonts (although we don't recommend outlining fonts if you want to keep exact font fidelity and search engine visibility). Acrobat 8 Professional's PDF Optimizer gives an intuitive interface into Distiller's sometimes obscure features, and can shrink PDFs by over 50% in some cases. PDF Enhancer 3.1 reduced Acrobat 8 Pro files by an additional 3.3% with no change in appearance. At the time of this writing we recommend PDF version 1.4 files (Acrobat 5) for maximum compatibility with the existing base of users. Once Acrobat 6 becomes predominant, switching to version 1.5's "compress entire file" would yield additional file size savings in our tests. Be sure when you optimize PDFs for the Web that you retain textual data for search engines, and adequate font fidelity for your users.
Acknowledgements
The author Andy King would like to thank Bert Van Kets (bert at vankets.com) for his CMYK color help and Leonard Rosenthol of PDF Sages and Apago for his expert review and help with PDF Enhancer.
Further Reading